Page modified 30 March 2021
Welcome back to Spontoon Island!
> Updates return 30 March 2021 <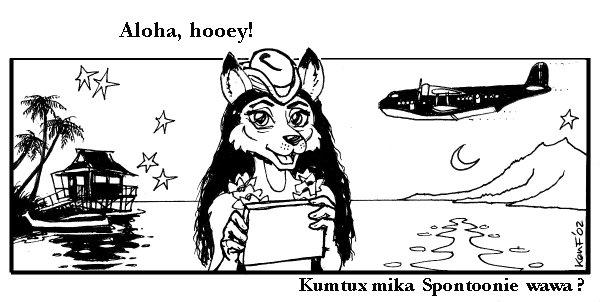 Spontoon Island disclaimer:
This is a collection of farce, fable, and adventure.
It is based on "South Sea Island Adventures"
and other myths from 20th Century American popular culture.
These contents do not intend to reflect the true history and culture
of the peoples who live near the Pacific Ocean.
While nearly all of the contributions at this site would be G-rated,
you are warned that in our collection of fantasy Sea Island Adventures
there may be outmoded cultural cliches, parody, satire, references to
adult romance and sex, pulp adventure violence, and occasional
cartoons of nude funny animals (and nude seaplanes).

Recommended for mature (but easily amused)
grown-ups only!
If these subjects would offend you, or be illegal for you to view,
please EXIT now.
The Spontoon Island Tourist Board welcomes you to ENTER.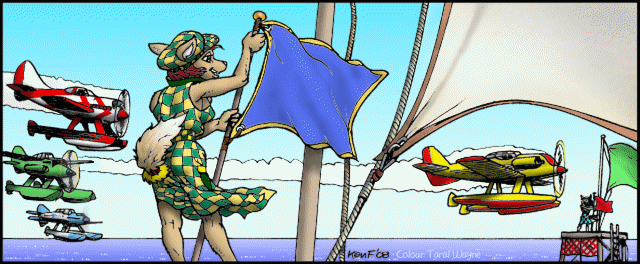 Air race start - by Ken Fletcher & color by Taral Wayne - Larger image
Taral Wayne art at: http://taralwayne.deviantart.com/ & http://www.furaffinity.net/user/saara/