Pearl and Coral Parkesson have graduated from their infamous
English Public School in the sultry Summer of 1937.
They are joyously preparing for their journey to their new school,
The Songmark Aeronautical Boarding School for Young Ladies.
Unfortunately, their traveling swag seems to be missing....
Share and Share Alike
by Simon Barber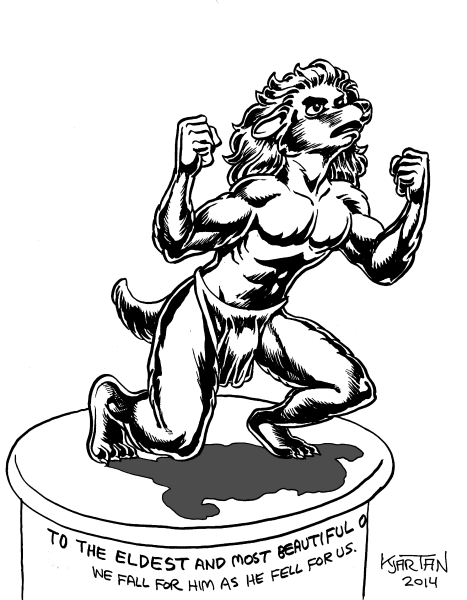 "Fallen Angel" - (larger file here - 452 KBytes) - Art by Kjartan. New statue
set up in Trafalgar Square since Archbishop Crowley came to power.
* Chapter 1 *

** Chapter 2 **

*** Chapter 3 ***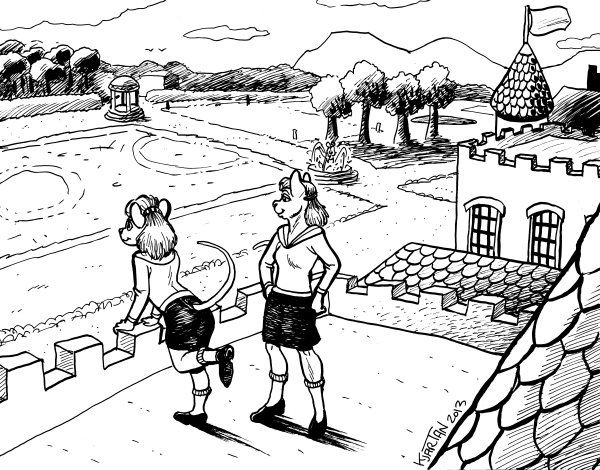 Pearl and Coral Parkesson on the rooftop of their school in England - Summer 1937
Illustration by Kjartan - Larger file
here
- (490 KB)
Better Than the Rest
by Simon Barber
Pearl and Coral's older sister, Beryl Parkesson,
tells Amelia's Dorm a tale of her
jolly school days
at this English public school.
Uploaded 7 July 2008
Back to Amelia's Songmark Diary
Back to Story Page