Spontoon Island
home - contact - credits - new - links - history - maps - art - story
comic strips - editorial - souvenirs - Yahoo forum


comic strips
Did you enjoy the comics? Let us know! Yahoo forum

* Update 9 May 2013 *
** Update 5 November 2014 **
("Silver Angel" comic strips reposted)
(New comics listed in Recommended Comics Links)
*** Update 20 November 2014 ***
"Spontoon's Silver Angel"


** New webpage:

Recommended Comics Links

**


(opens to separate webpage)
(Update 5 November 2014)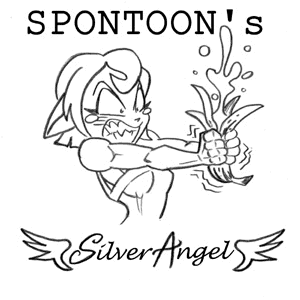 Spontoon's
*** ** Silver Angel ** ***
by Fredrik K.T. Andersson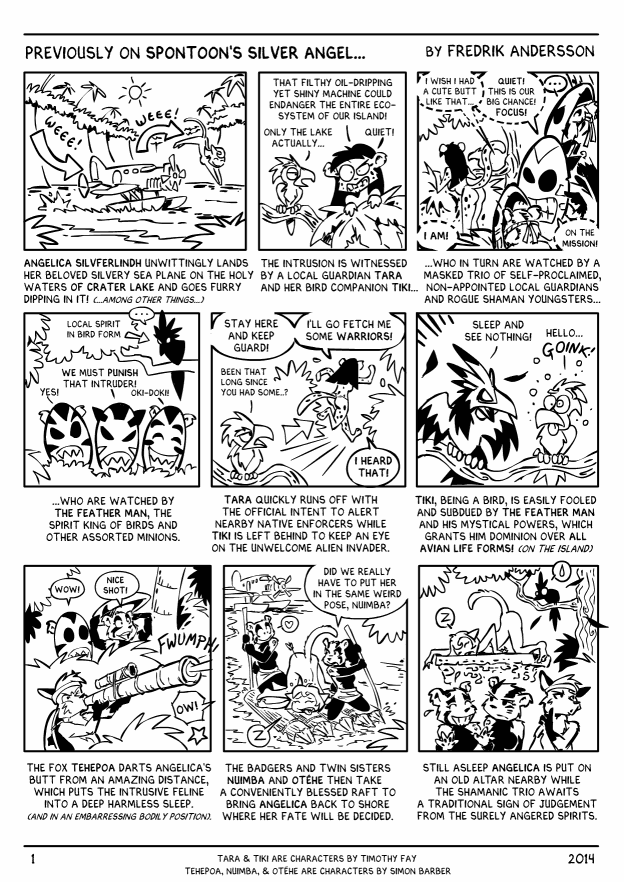 *** "Previously On Spontoon's Silver Angel" - Page 1 - by Fredrik Andersson ***
(Larger file here - 691 KBytes)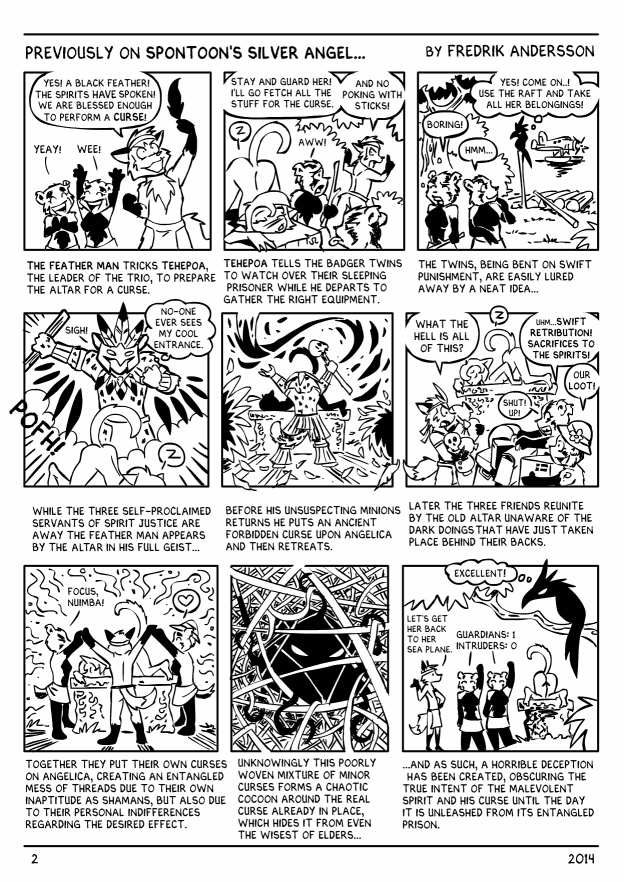 *** "Previously On Spontoon's Silver Angel" - Page 2 - by Fredrik Andersson ***
Larger file here - (691 KBytes)



Spontoon's Silver Angel begins:
"A Pilot Issue" - part 1 -
** Reposting to this website **
(5 November 2014)


© 2001 Fredrik K.T. Andersson 1


next

"Silver Angel"
by Fredrik K.T. Andersson
contents
Part 1: "A Pilot Issue" - 1 - 2 - 3 - 4 - 5 - 6 - 7 - 8 - 9 - 10 - 11 -
Part 2: "Silent Sacrilege" - 1 - 2 - 3 - 4 - 5 - 6 -
Update (a 'recap') 19 November 2014:
"Previously On Spontoon's Silver Angel" - 1 - 2 -
Part 3: "The Fall From Heaven" (7 pages)
is away from this website, at the Naorhy Archives:
Go to "Stories" and then "Spontoon" (or "FKTA Archives") to find the art.
Naorhy
http://www.naorhy.com


---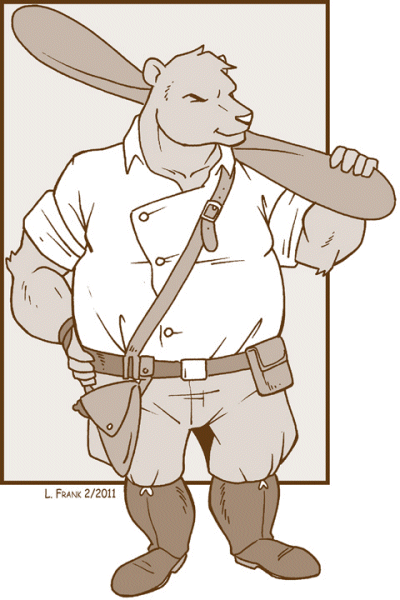 Leo Sinclaire
"Adventurer, Captain of the Sea Bass, and fan of tacos."

New art of Sea Bass characters
in the art archives of the comic strip "Tales of the Sea Bass" by L. Frank


"Tales of the Sea Bass" - Most recent series of comic strips:
Started 29 May 2009 - previous strips here - art archive here

---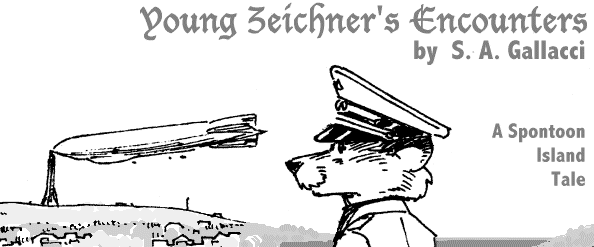 "Young Zeichner's Encounters"
by S. A. Gallacci
(A repost from 1998 - 'Spontoon Island' zine #5)

---


STEAMFOX
by Roy D. Pounds II
http://www.furaffinity.net/user/steamfox/
Mr Foxy and his fellow engineroom crew keep the steamships steaming!

Update 4 September 2012
New comic
* "Millie almost blows her cover..." *


Millie's "Strange Plane"
by Roy D. Pounds, II
Millie Mink as an air stewardess, 1946
Upload 7 August 2012

Millie's "Swim At Dawn"
by Roy D. Pounds, II
A slightly Mature 'Art Studies' image from the Spontoon Lagoon
Upload 7 August 2012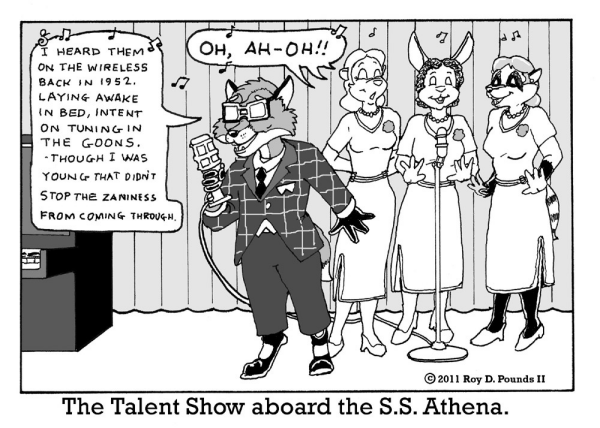 SteamFox & friends show their talents - (Larger file here - 698 KBytes)
Roy D. Pounds II - http://www.furaffinity.net/user/steamfox/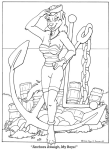 Millie Mink and the Anchor - (Larger image here - 234 KBytes)
A pin-up by Roy D. Pounds II - http://www.furaffinity.net/user/steamfox/
(Melissa Pendragon, from her career working as a photo model.
From the 'STEAMFOX' setting and comic-strip.)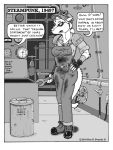 "Steampunk 1949" by Roy D. Pounds II
http://www.furaffinity.net/user/steamfox/
"The lovely Melissa Pendragon, (AKA Millie Mink), at work in her boiler room
and replying to some other crewmember's smart @$$ remark."


---
30 September 2009


The Spontoon Island Althing regrets to announce the death of
Russell "Rusty" Haller. He did commissioned art for some of the story
contributors, and generously shared some of his adventure art with this website.
He had begun to build stories on his own island in the Spontoon Archepelago.
He will be missed.
There is a tribute page of some of Rusty's Spontoonie art.

More information is here.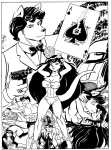 "Ace and 'Lani" Spontoon Island adventure comic 'cover' - (larger file here)
"This is the "cover art" for a special comics story I'm working on for the
Spontoon Island website, featuring Superspy Alex Decker of Ace and Queenie
sharing an exciting ( and dangerous) adventure with his sexy Gal pal Lei' Lani."
-- from Rusty Haller, September 2009 --
(Lei-Lani character by http://www.furaffinity.net/user/lei-lani/)
Ace and Queenie
"Jade Death Gambit"
(Links to a separate website)
-adventure & intrigue webcomic by Rusty Haller-
Episode set on the Spontoon Archipelago!
---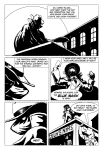 "The Blue Mask" by R.J. Bartrop
(Large file here)
http://rjbartrop.artspots.com

---
Kitty Malone
John Speidel
I regret to announce the death of John Speidel (1959-2012)
(Short memorial comments)
Kitty Malone contents page
Episode One
1-2-3-4-5
Episode Two
1-2-3-4
Episode Three
Recap-1-2-3-4
Update Feb 2009

"Boom Boom Kitty Malone"
A fan-art tribute by Fredrik Andersson
Upload 17 November 2008

---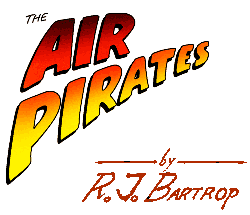 The Air Pirates
by R. J. Bartrop
Pirates and intrigue in the Spontoon Islands!
http://rjbartrop.artspots.com
Page 6 Update: 12 June 2008
Page 7 Update: 20 June 2008
Page 8 Update: 29 July 2008
(with homepage reformat)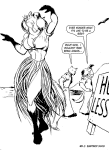 "Big Red Goes Native (Sort of )" by Richard Bartrop
" With thanks to Milton Caniff's Male Call "
Big Red background
http://rjbartrop.artspots.com

---
Pilot Error
Frequent Flyer
(some mature content)
Taral Wayne
http://www.furaffinity.net/user/saara/

---
Secret Truth About Coconuts
Spontoonie Hula
Giovanna Fregni

---
"When Germans Go Native"
a series from Donna Barr
"Relaxing at the Beach"
"Stampede"
"Gathering Coconuts"
"Capt. Horder fishes"
"Capt. Horder guts a fish"

---
Island Tunes by Tom Foster
"Songs of a Quiet Village"

---
Fox Bros.
Tim Susman
Art Archive
Flight 1
Flight 2

---
U.F.O. Case #54
Pelzig

---
Sky Shark
Stuart McCarthy
"Sky" Shark's biography and art archive

---
Duralumin Ships n' Gas Filled Men!
Marc Schirmeister

---
Starry Delivery Service
Ken Fletcher
1-2

---
Out of Sight, Out of Time
Laurie Gerholz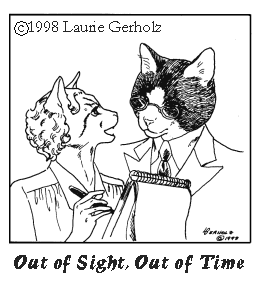 Episode One
1-2-3

Episode Two
"The Isle That Wasn't There"
1-2-3-4-5-6-7

Episode Three
"One of Our Islands is Missing"
1-2-3-4-5-6

Episode Four
"Leapin' Lizards!"
1-2-3-4-5

Episode Five
"Another One Bites the Dust!"
1-2-3-4-5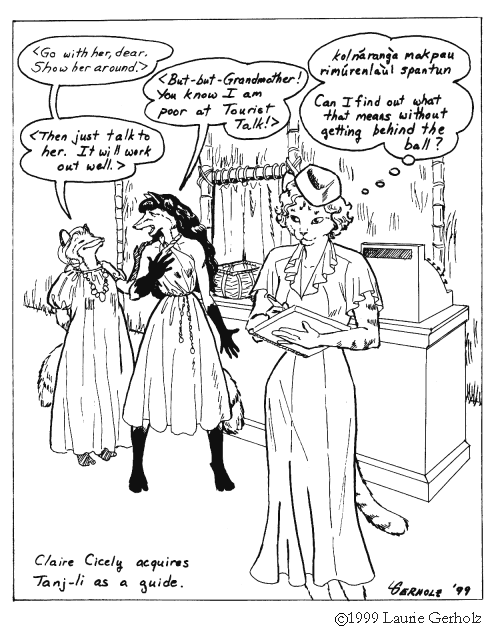 Claire Cicely acquires Tanji-li as a Guide
(from the Comic strip "Out of Sight; Out of Time" by Laurie Gerholz)

---
"Frenchy" DuBarque, Flying Sleuth
Rich Larson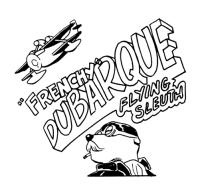 Episode One
1-2-3-4-5
Episode Two
1-2-3-4-5-6
Episode Three
1-2-3-4-5
Episode Four
1-2-3-4-5
Episode Five
1-2-3-4-5
Episode Six
1-2-3-4-5

---
W. Walker Wallaby
(Chapter 38)
Tom Foster
1-2-3-4-5

---
---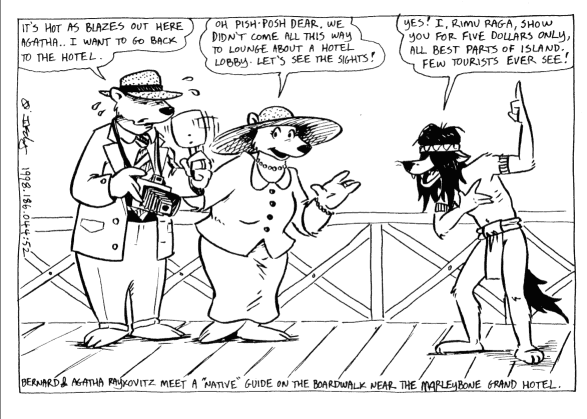 * Tourists Bernard & Agatha Raykovitz are approached by Rimu Raga, a guide... *
by J.W. Kennedy - http://docphlogiston.tripod.com/

* Mr. Chalmers *
* (new links 9 June 2013) *
by JWKennedy
The 1st Narration
The 2nd Narration
The 3rd Narration
The 4th Narration

------

The COCO-NUTS
by Jed Kwynne
(opens to 500Kb file)
A rare colored daily strip, 8 May 1932,
from a Sunday newspaper color supplement.
Graciously loaned from the archives of
JW Kennedy.