Spontoon Island
home
-
contact - credits - news - links - history - maps - art - story
comic strips
-
editorial
-
souvenirs
-
Yahoo forum
First posted 13 May 2014
* Upload 26 February 2015 *
** Art by Jerry Collins added to Chapter 12 **
18 June 2015
When Jealousy Rears Her Lovely Head
The Adventures of Wu Hsing Jade

a serial story
By Richard Messer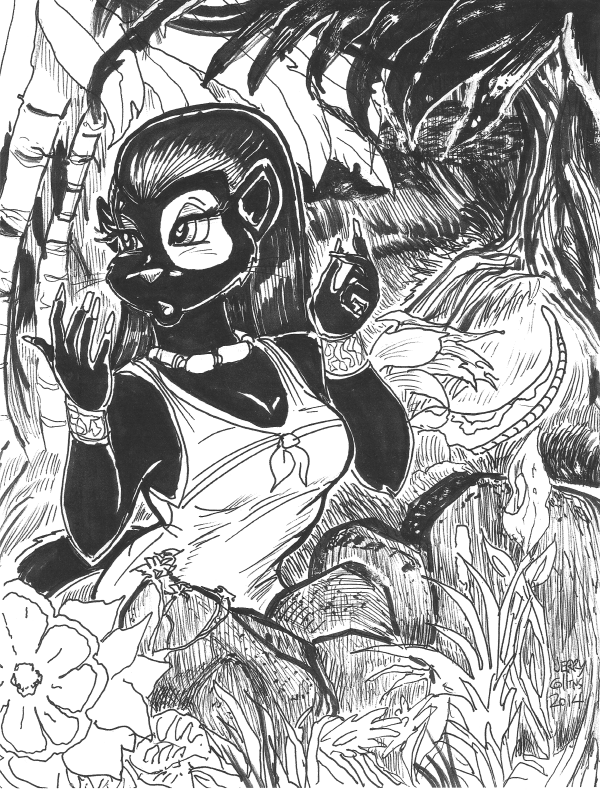 Cong Zhoma
- Art by Jerry Collins, 2014
Character by Richard Messer, from "When Jealousy Rears Her Lovely Head"
(Larger file here - 1.8 MBytes)


Prologue
Upload 13 May 1014
Chapter 1

Upload 4 July 2014


Chapter 2

Upload 4 July 2014


Chapter 3

Upload 16 July 2014


Chapter 4

Upload 16 July 2014

Chapter 5

Upload 21 August 2014
Chapter 6

Upload 26 September 2014
Chapter 7
Upload 29 December 2014
Chapter 8
Upload 12 January 2015
Chapter 9
Upload 21 January 2015
Chapter 10
Upload 28 January 2015
Chapter 11
Upload 18 February 2015
**
Chapter 12
**
Upload 18 February 2015
** Art by Jerry Collins added 18 June 2015 **
*
Epilogue
*
Upload 26 February 2015
Ending this story arc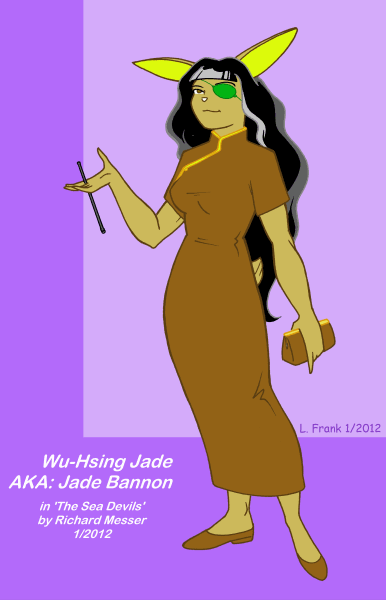 Wu Hsing Jade
- (Larger file
here
- 6.3 MBytes)

Art by L. Frank -
http://www.furaffinity.net/user/wom-bat/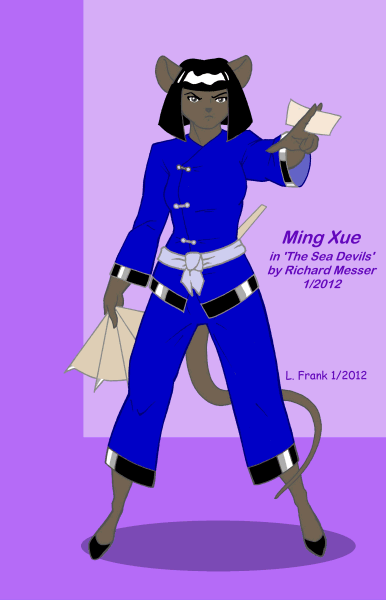 Ming Xue
(Larger file
here
- 6.3 MBytes)
Art by L. Frank -
http://www.furaffinity.net/user/wom-bat/
Pharmacy assistant to Wu Hsing Yun
and Jade's companion in her adventures.
---
"When Jealousy Rears Her Lovely Head" &
"The Sea Devils"
take place in Richard's version
of the Spontoon Island setting. There are some differences in the world's history,
compared to some of the other Spontoon stories in this story archive.
For more background on this version of the Spontoon Islands, you might also like to read
"Keeping the Lights Burning"
by Richard (Rick) Messer

(A serial story of the Spontoon Island Navigational Aid Service
taking place in the 1930s of an alternate version of our world.)