Spontoon Island
home
-
contact
-
credits
-
news
-
links
-
history
-
maps
-
art
-
story
comic strips - editorial - souvenirs -
Yahoo forum
First posted 28 November 2014
Contributions to the Spontoon Island setting from
Stu Shiffman
1954 - 26 November 2014
Besides his contributions to the Spontoon Islands, starting in 1998,
Stu was very active in science fiction fandom and Sherlock Holmes
fandom since the 1970s, contributing stories, articles, and illustrations to
many amateur zines and other publications.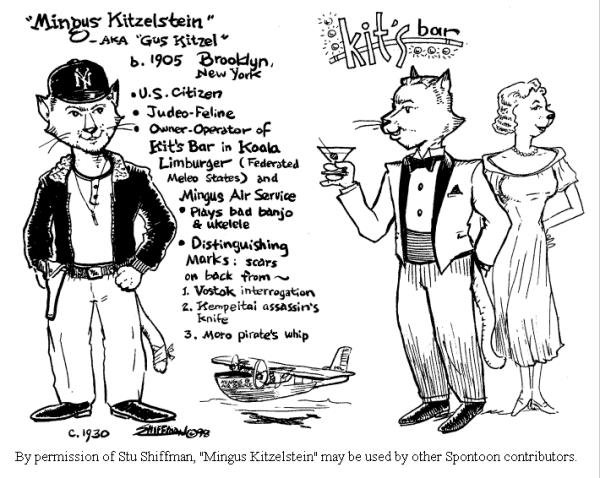 Mingus Kitzelstein ("Gus Kitzel") - (larger file here - 196 Kbytes)
owner of Kit's Bar (Koala, Limberger) & Mingus Air Service
character & art by Stu Shiffman
---
Vostok Expedition
A clipping from Stu Shiffman from the
Journal of the Knickerbocker Museum of Natural History:
an anthropological expedition to the Vostok Islands in 1935,
as reported by Abel Byrd, Ph.D.

---
Bernie & Cheebles
A trail of letters, missives, epistles & telegrams beginning in 1930, marking the World Journey
of a Gentleman and his Valet. Republished from the early issues of the
Spontoon Island
amateur journal.
as collected and edited by
Stu Shiffman

The Master Detection Conference
Being a further account of the 1930 adventures of Bernie & Cheebles and their encounters with the sages
at the Master Detection Conference held at the Marlebone Hotel in the Spontoon Islands.
Including:
The Testimony of Barron "Broadway Barry" Minsky
(Taken in the presense of Inspector Osamu Levene of the Spontoon Islands Constabulary,
Mick and Maura Charleston, Mr. Bernie Wister and Cheebles.)
transcribed & edited by
Stu Shiffman

---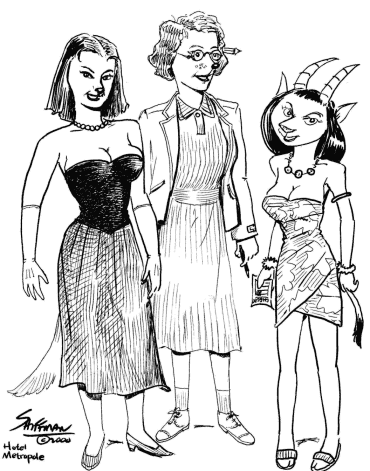 Staff at the Hotel Metropole
---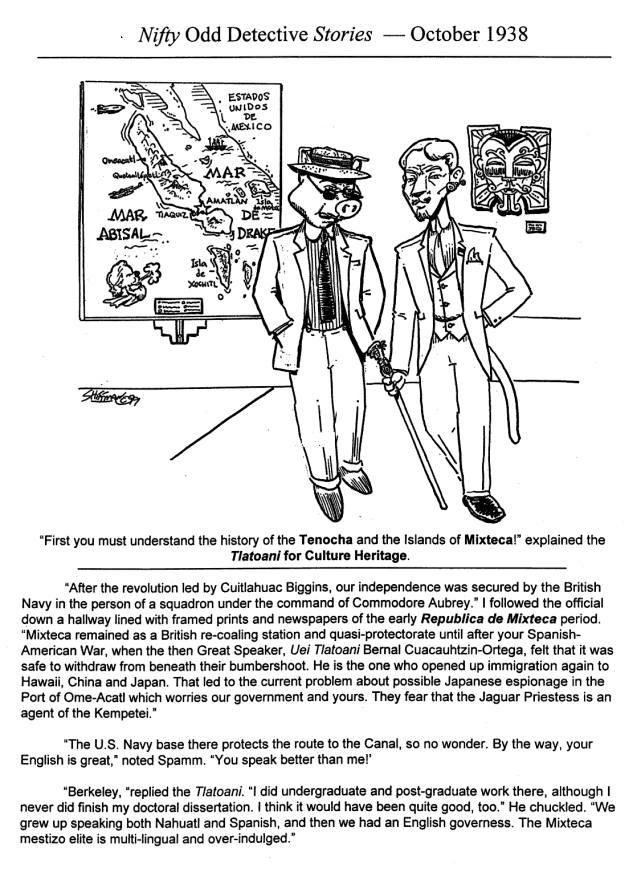 ---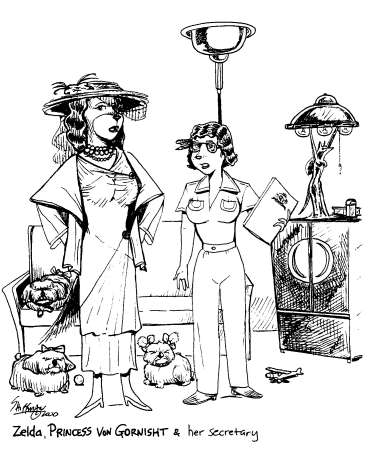 Zelda, Princess von Gornischt, & her secretary
(More files will be added)
---