Art & text by "Sublimate"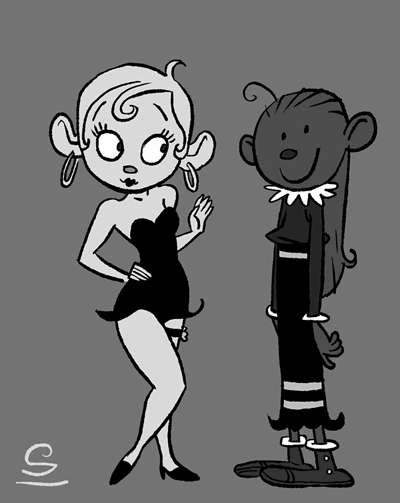 Wednesday and Kit made their debut in an animated cartoon. Both appeared in the Toony Toons series of films produced by Dax Meischer and released by Paramount Pictures. With her overt sexual appeal, Wednesday was a hit with theater-goers, and despite having been toned down in the mid-1930s, she remains popular today.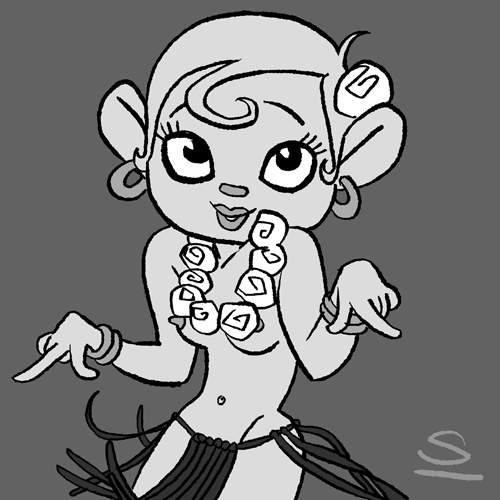 Excerpt from "Wednesday, a cartoon controversy." Walt Meischer, Doubleday publishing, 1987:
"Though the more sexually uninhibited 20's had come and gone, Wednesday remained as fresh and frisky as always, but it wasn't to last.


"Who doesn't remember

"Honululu Lulu"

(Toony Toons, May 1932) or

"Bananas in Bahamas"

as pictured above (Toony Toons, December 1932), wherein Wednesday exhibits her usual charm, sans her trademark

petit noire

?


"The censors of the time certainly raged and demanded scenes cut from the cartoon. Dax Meischer resisted and the shorts were aired as was, but the damage had been done. Wednesday was re-designed and the more demure, sleeved dress made its appearance."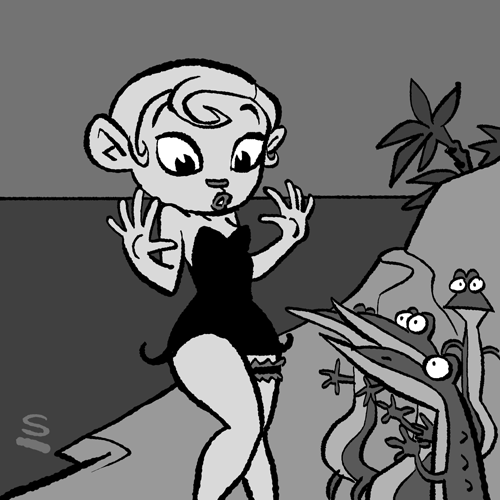 * 1930 #3 (Wednesday meets the Lizards) *
Excerpt from an article in "The Cartoonist Chronicle" magazine from May 1984:
"Wednesday and the Island of Lizards" (Toony Toons 1932):
The lost episode. It was aired in January 1932 in "The Cosmo", a cinema adjacent to the Dax Meischer studios. It ran for two months straight and was a huge success with moviegoers. Tragedy struck, however, and both studio and cinema burned down, with the only copies of the film. Thankfully every other episode was at the time kept in the archives at the other end of town.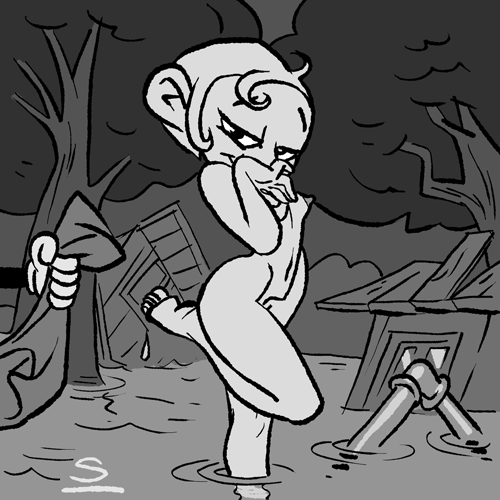 * 1930 #4 (Wednesday gets a towel) *

A still from "The Flood" (Toony toons 1932): This short animation was banned outright because of the titillating nudity prominent in half the feature. A flood washes Wednesday's house and belongings away, much to her chagrin, and the viewers' delight. Her trusty fellow, Flappo, arrives at the scene with a towel, which she then uses as a dress for the latter half of the film.
Hasn't been shown since its premiere in "The Cosmo" in February 1932.

end