27 August 2014
* Update 22 August 2016 *
** Update 12 October 2016 **
*** Reposted art 21 December 2016 ***
**** Reposted Art 26 July 2017 ****
***** Reposted Art 27 September 2017 *****
Speed Week!
Spectators
in Speed Week History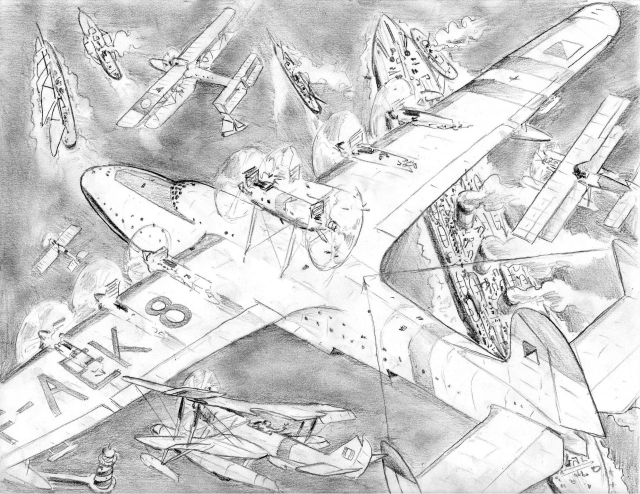 >
"Chasing Miyazaki III"
- by A. E. Karnes <
Larger file
here
(1.2 MBytes) -
http://paxaeternum.deviantart.com/
"A different kind of flying ship"

(posted 20 June 2017 + reposted to this page 27 September 2017)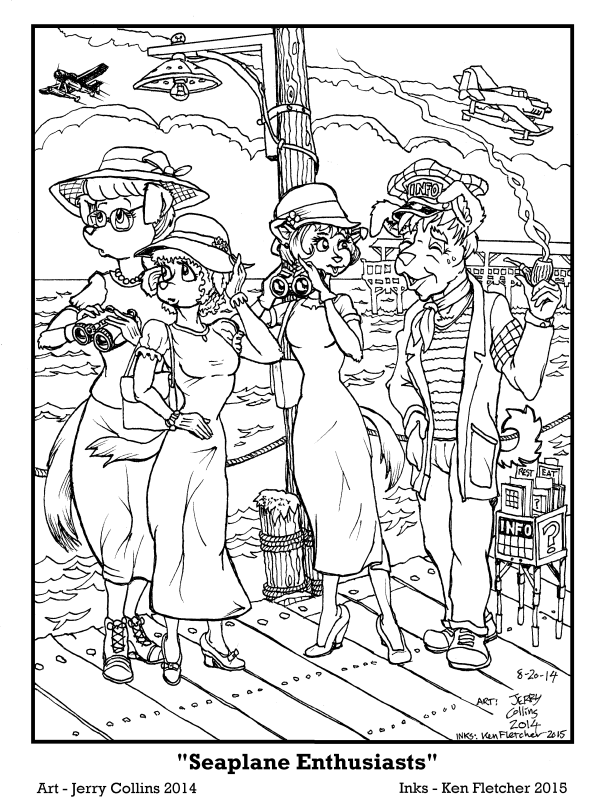 *
"Seaplane Enthusiasts"
by Jerry Collins - inks by Ken Fletcher *
A family of tourists watches seaplane time trials in the Spontoon Lagoon
during Speed Week - With commentary by a Racing Committee Guide.
Larger file
here
(2 MBytes)
Upload 29 April 2015
* Reposted to this page - 22 August 2016 *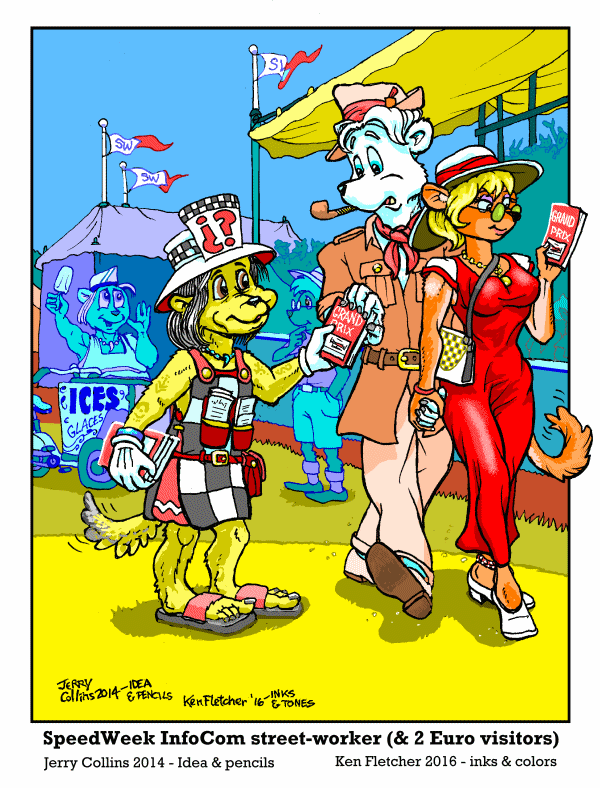 **
SpeedWeek InfoCom street-worker (& 2 Euro visitors)
**
Jerry Collins, idea & pencils; Ken Fletcher, inks & colors
Larger files
here
(3.5 MBytes),
here
(3.5 MBytes), &
here
(1.3 MBytes)
An InfoCom worker hands out program guides to foreign visitors at an aircraft racing
event. (There could even be a story here, somewhere.)
Speed Week (on Spontoon Island in the 1930s) attracts a lot of visitors,
especially for the aircraft racing. Most all of the visitors from large cities around
the Pacific ocean are rich people from the upper classes, who can afford to
travel for fun. They may have never visited the Pacific islands before,
and may need information about the Speed Week racing,
hospitality services, and local culture.

The Speed Week Information Committee Co-op pays many information
workers to be on hand in areas where visitors will gather. Some of
these workers are at information booths, some (in their distinctive
checkered uniforms) will be on the streets, or mingling with the crowds.

They can answer general questions about Speed Week and the Spontoon Islands,
or direct visitors to an information booth... all of the booths have telegraph
operators, and some even have telephones (gasp!) to contact the info center,
or telegraph directly to hotels.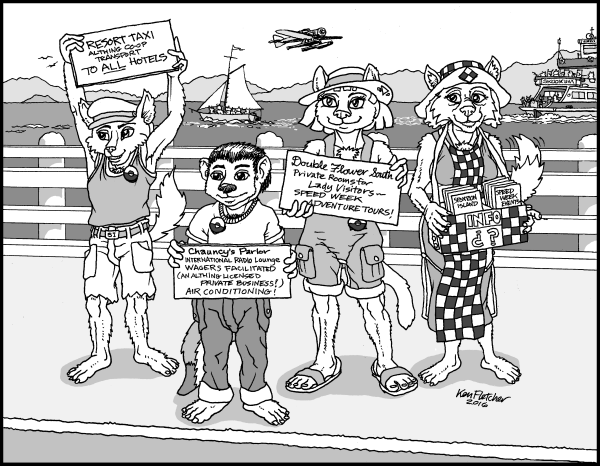 ****
Speed Week InfoCom worker (on right) with Althing licensed touts
. ****
'Meet & Greet' for clients arriving on the water-taxis - South Island central resort taxi pier.
The InfoCom worker is there to provide 'mostly' impartial information & arbitration....
by Ken Fletcher - Larger files
here
(807 KBytes) and
here
(2 MBytes)
(Update 25 August 2016 + moved here 27 September 2017)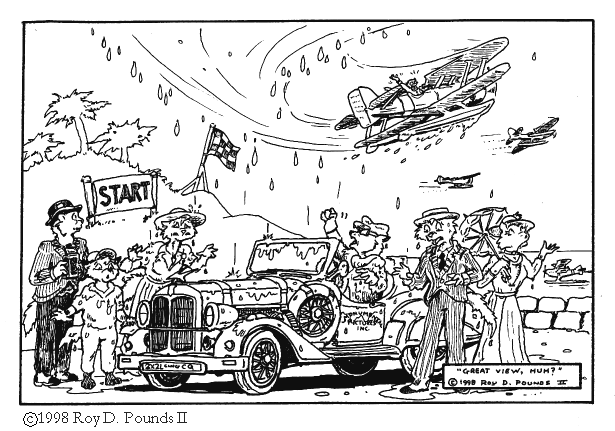 Viewing the Air Races
(circa 1925) (a view from the files of Roy D. Pounds II)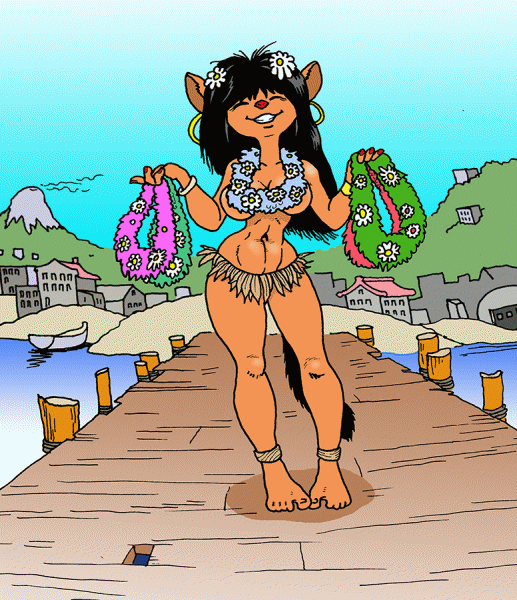 'Wanna Lei' welcomes you to Speed Week
- by Dennis Clark
(Larger file
here
- 1.9 MBytes)
("Wanna Lei can be found greeting disembarking passengers from the
weekly China Clipper. When not at the dock, she entertains at
Madam Woo's Prestige Establishment for Discerning Gentlemen." - Via Mr. Clark)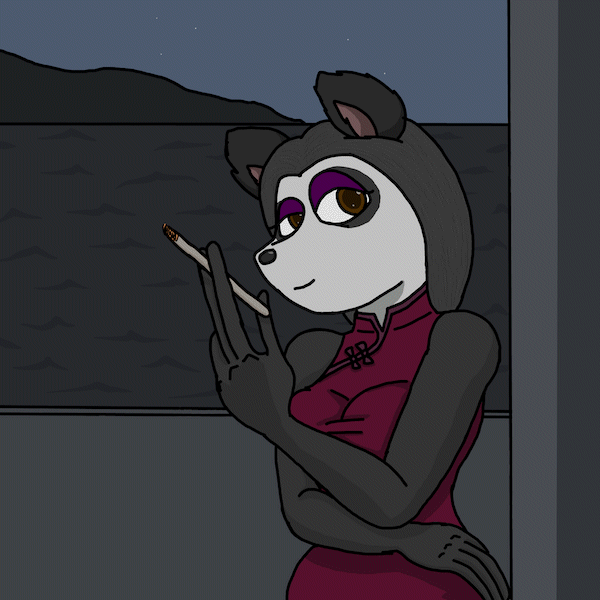 *** "I know just the way to celebrate your winnings..." ***
by O.T. Grey (http://www.furaffinity.net/user/tai-1/)
After a day viewing the major seaplane races (and a twilight visit to your bookie's
office near Pier 1, Casino Island), you may have a friendly encounter with a local.
"...She's employed at Madame Wu's Lotus Palace," writes artist O.T. Grey.
"Every year (during the last week of August), Spontoon Island has its annual
Speed Week event. The event brings a lot of tourists to the islands, which means
there are plenty of activities or establishments willing to 'lighten ones wallet'...."

Reposted 21 December 2016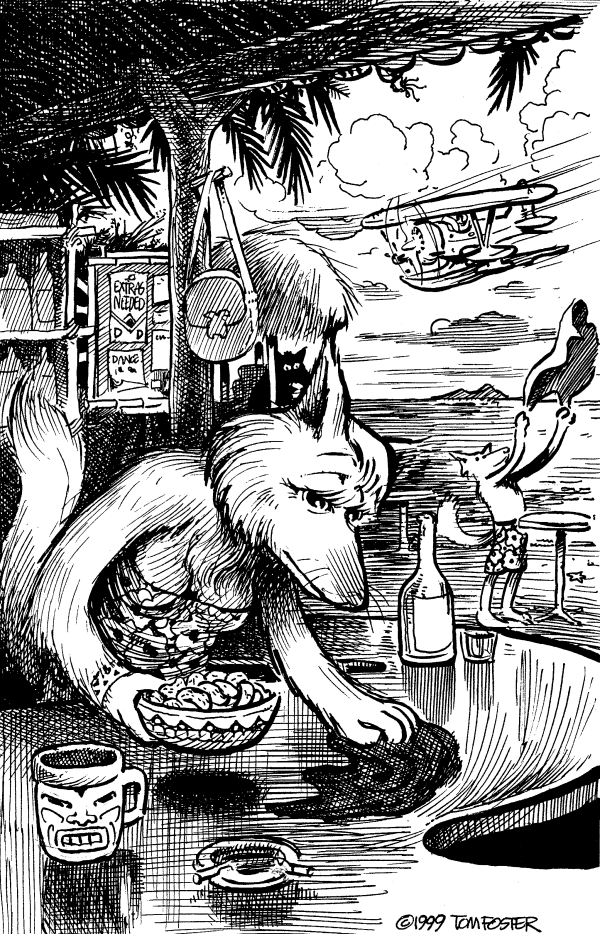 ****
Bartenders cleaning before the rush
- by Tom Foster ****
Larger file
here
(1.5 MBytes)
Tom Foster's "Workers of Spontoon Island"

Drama by the Lagoon!
- by Ken Fletcher

"A tourist notices a female pilot from one the local aeronautical schools"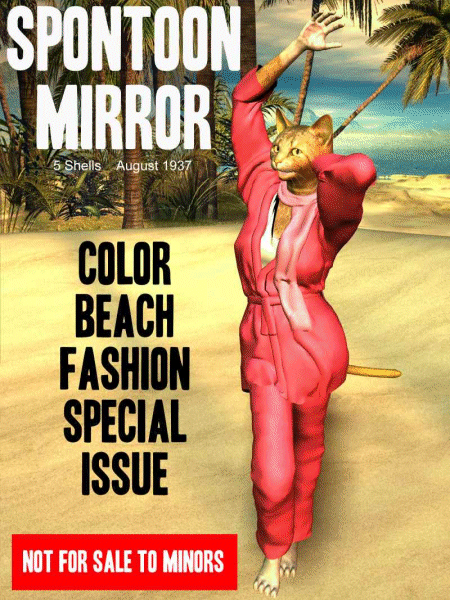 Beach Pajamas on the MIRROR cover
(August 1937)
a "Speed Week" special supplement
from the collection of Antonia Tiger
Links:
Tourists
Hotels & Resorts on Spontoon Island
Tourist Season on Spontoon Island
Preparing for the Tourist Season