Spontoon Island
home
-
contact
-
credits
-
new
-
links
-
history
-
maps
-
art
-
story
comic strips - editorial - souvenirs -
Yahoo forum

29 August 2008
Update 27 August 2014
Links added 20 July 2016


Speed Week!

Aircraft Race Art - Page 1
to Page 2
to Page 3

to Page 4
to Page 5
to Page 6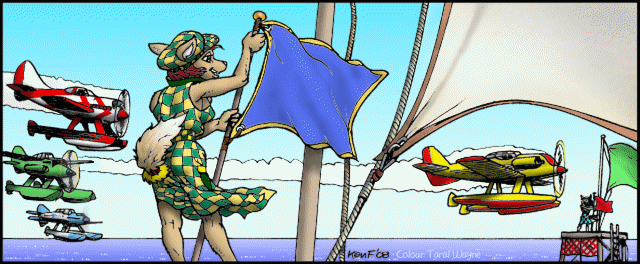 Air race start - by Ken Fletcher & color by Taral Wayne -
Larger image
Taral Wayne art at:
http://taralwayne.deviantart.com/
&
http://www.furaffinity.net/user/saara/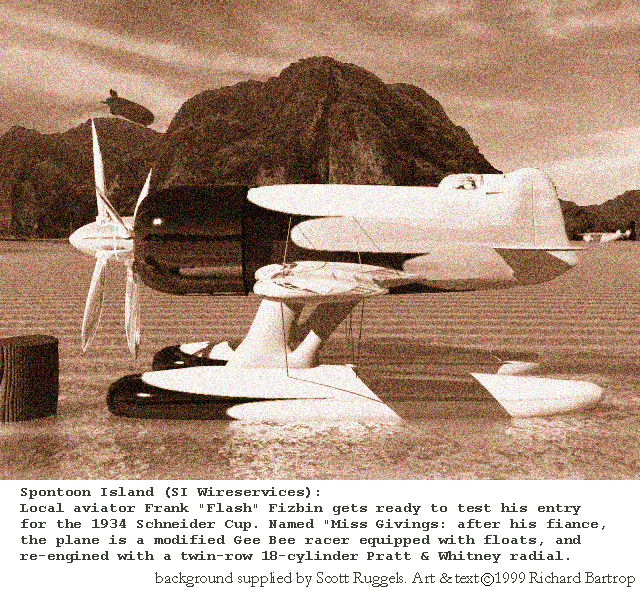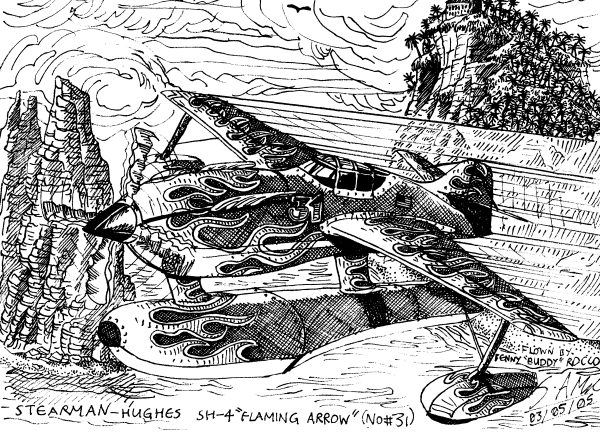 Stearman-Hughes SH-4 "Flaming Arrow" (Number 31)
Racing floatplane as flown by Benny "Buddy" Rocco (drawn by Stuart McCarthy)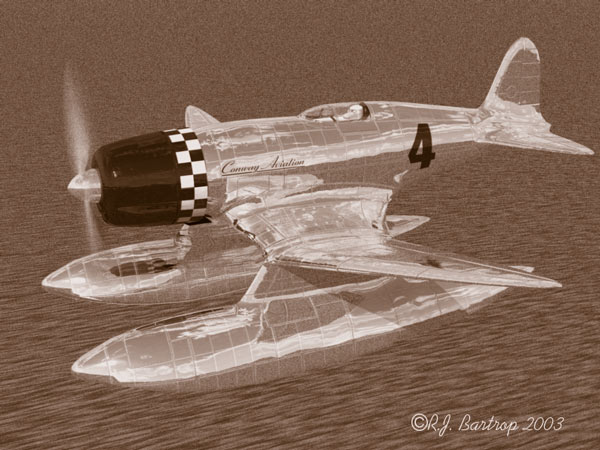 The Conway R-3, built by Conway Aviation of Tacoma, Washington, being put
through its paces in preparation for the upcoming Schneider Cup race.
The company has been trying to interest the Navy in a fighter version
.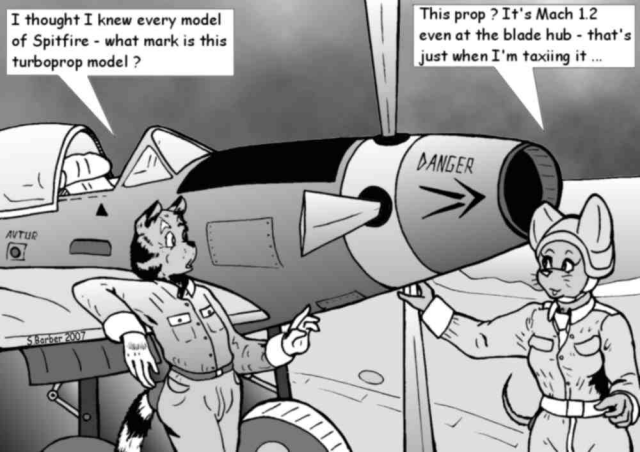 Spitfire Turboprop 1946
by Simon Barber
A link to:
Beryl's Spitfire - 1946
Spitfire XXVII Turboprop & Pilot Beryl Parkesson at the 1946 air races
(a page of images by Simon Barber)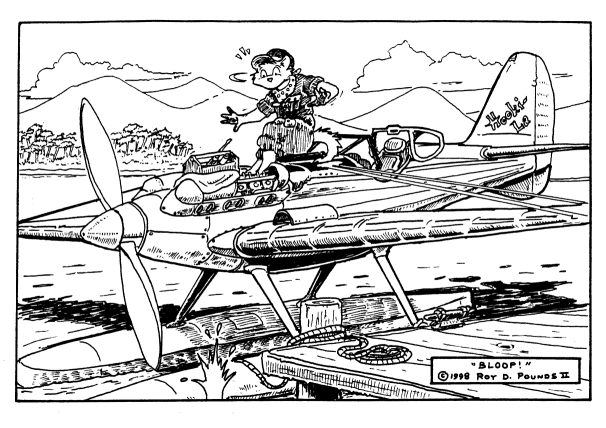 "Bloop!": Racing floatplane tune-up (Roy D Pounds II)