Spontoon Island
home - contact - credits - new - links - history - maps - art - story
comic strips - editorial - souvenirs - Yahoo forum
* Update 26 July 2017 (Link to "Blood and Moss") *
Tales from Rain Island
Walter D. Reimer
Are you enjoying these stories? Let us know at the "Spontoon Island" forum at Yahoo!

---
"...the Assembly of the Province of the Rain Coast on this day,
the twelfth day of June in the year of grace 1885,
proclaims the severance of its ties with the Dominion of Canada
and the British Empire and proclaims itself
the Rain Coast Republic."
(Greg Montgomery - A Busy Half-Century: Part One: Proclamation
by Walter D. Reimer)

---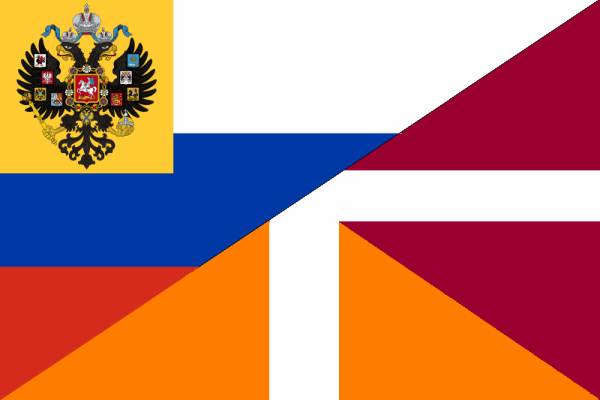 Flag of the Russian Empire-in-Exile (on the Vostok Islands), North Pacific
(circa 1919 to present). Design & art by Walter D. Reimer
Larger file here (1.6 MBytes)

* "Blood and Moss" *
BY WALTER D. REIMER
1938: A scouting party from Vostok Island clandestinely lands
on Tillamooka territory to gather military intelligence.

This story written 2013. (This link takes you to Walter D. Reimer's page
on the archive "Fur Affinity", where the Rich-text-file (.rtf) may be
downloaded for reading on your own computer.) Story length
about 46 pages. Story illustrations by Seth Triggs.
Link added 26 July 2017
Red Lightning
BY WALTER D. REIMER
The Game of Baseball
Update: 11 April 2010

A Rain Island movie serial:
The Adventures of Rocket Rat
Screenplay by Walter D. Reimer
Series 1: "THE MINES OF THE MOON"
Chapter 1: "A CRY FOR HELP"
Uploaded 6 June 2009
Chapter 2: "MOON OF MYSTERY"
* Uploaded 22 July 2009 *
Chapter 5: "CAVERN OF DOOM"
Uploaded 30 April 2010
(concluding this serial's scripts)

"The Trojan Horse"
A short anti-Rain Island film, produced in the USA in 1935.
Screenplay transcribed by Walter D. Reimer
Uploaded 29 May 2009
Equalizer
By Walter D. Reimer, Mitch Marmell, & Eric Costello
Chapter Ten: Update 12 June 2009
(ending this serial story)
art added by freelancer89 & Seth C. Triggs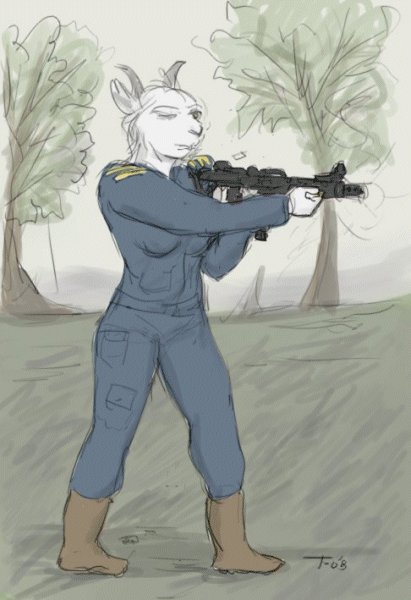 "This is Captain Brightwater Smith, bighorn ewe, and commander of
the Rain Island Naval Syndicate's Landing Forces. She is test-firing
their newest weapon, the Mastny MT-1 submachine gun."
Character & weapon design by Walter D. Reimer.
** Art by Seth C. Triggs - http://www.bibp.com/
A Busy Half-Century
BY WALTER D. REIMER
A history of the Rain Coast told in story
Part Eight: Proclamation Day: Upload 29 December 2008
(ending this series of historical stories)
Art by MoodyFerret added to Part 2

Rain Coast Republic Proclamation Day is 12 June!

A Leaf in the Wind
BY WALTER D. REIMER
How Jian came from Kuo Han to Rain Island.
(Sections may include Mature situations and language.)
Chapter 5: Update 28 July 2008

---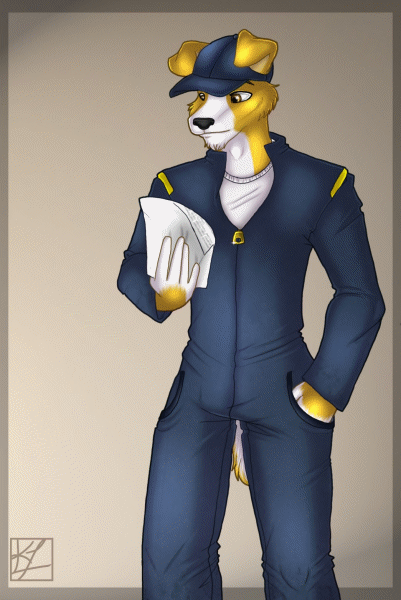 Ranua Milikonu in RINS duty uniform (ensign rank)
art by Katie Lezotte - http://www.furaffinity.net/user/katiekat
character by Walt Reimer (from 'Tales of Rain Island')
(Larger file here - 526 KBytes)

THE WOODCARVER'S SON
BY WALTER D. REIMER
A young Spontoonie guide, Ranua Milikonu,
becomes a junior officer in the Rain Island Naval Syndicate
(ending this episode)
Sub Rosa
BY WALTER D. REIMER
The family and continuing career of Ranua Milikonu, Naval Syndicate officer,
cryptographer, & military intelligence operative.
Epilog: Update 1 February 2008
(ending this episode)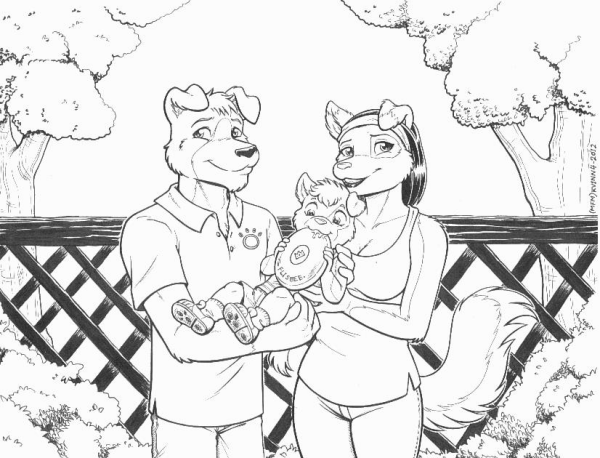 The Milikonu Family on vacation (1939, Sealth, Rain Coast)
(Larger file here - 510 KBytes)
Art by KV1NN4 - http://www.furaffinity.net/user/kv1nn4
"In 1939, Ranua Milikonu (the wirehair terrier on the left) took his wife Miri and their son Tainafi
to Rain Island for a holiday. The picture shows them posing in Seathl's Haywood Park,
a short distance away from the statue to Big Bull.
(Art posted 20 February 2013)

(Notes by Walter Reimer. Additional info on the Milikonu family
on the Informal Spontoonies page.)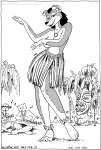 * "Miri Milikonu doing a hula" - (Larger file here - 328 Kb) *
Art by Tegerio - Character by Walt Reimer
http://www.furaffinity.net/user/tegerio/
Miri is the wife of Ranua Milikonu (officer of the RINS)
(Posted 5 February 2013)

---
"SEAHAWK"


BY WALTER D. REIMER


The adventures of Ensign Halli Amura, RINS
(Parts of this story will deal with
Mature relationships)
(completed story)
Update 12 July 2011: Character illustrations by Jim Groat


"An Officer and a Shaman"
BY WALTER D. REIMER
Police work and mysterious happenings in a small island town
(completed story)

MISSION OF THE
RAVEN
BY WALTER D. REIMER


A story of a warship of the Rain Island Naval Syndicate




(completed story)